Seasonally Inspired,
Sustainably Sourced
perrine-heroshot-4-5d72d59d1fdb2.jpg
perrine-heroshot-2-5d5da617a0d70.jpg
perrine-heroshot-3-5d5da61c10bae.jpg
The Pierre New York, A Taj Hotel
A classic restaurant near Central Park
Located in the iconic Pierre Hotel on Manhattan's Upper East Side, Perrine is polished yet relentlessly playful. Under the direction of Executive Chef Ashfer Biju, the farm-to-table restaurant's seasonally inspired menus skew toward what's fresh and fun - a parsnip here, a peach there, chilies to spice things up, cucumbers to cool things down. The end result, naturally, is the kind of unexpectedly indulgent dining you dream about all day, every day.
Hours of operation
Monday - Sunday
Breakfast daily 7:00 AM - 10:30 AM
Lunch daily 10:30 AM - 4:00 PM
Dinner daily 4:00 PM - 10:30 PM
Weekend Brunch (Sat-Sun) 10:30 AM - 4:00 PM
Bar daily 10:30 AM – Midnight
Happy Hour Classics
Daily, 5:00 - 7:00 PM
Raise a toast to the Happiest Hour in NYC! Savor seasonally inspired cocktails and light bites, including raw bar favorites like herb-poached shrimp cocktail and oysters on the half shell.
Prix Fixe Pleasures
Daily
Introducing Central Park Lunch Break and Prix Fixe Perrine Dinners, two all-new opportunities to indulge in market-fresh seasonal dishes, sommelier-selected wines by the glass, curated cocktails (and even a few perennial Perrine favorites), served daily.
$29 | Two-course lunch
$35 | Three-course lunch
$42 | Two-course dinner
$49 | Three-course dinner
$15 | Select cocktails
$10 | Sommelier-selected wines by the glass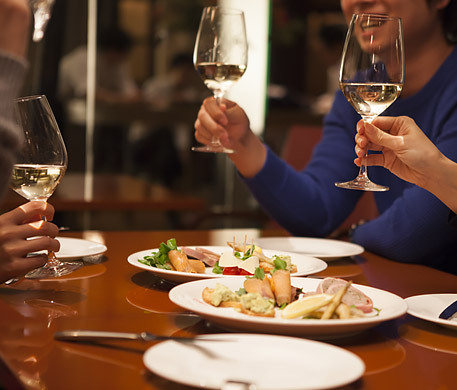 Events & Holidays
VIRTUAL CHEF'S SOCIAL CLUB WTIH ASHFER BIJU
Join Executive Chef Ashfer Biju virtually in the legendary kitchens of The Pierre to learn how to create a gourmet dining experience in the comfort of your own home. Priced $275 + taxes per person, highlights include Hands-on virtual tutorial with Chef Ashfer, four-course meal with two paired wines, delivered to your home, keepsake recipes, and informative session with a master sommelier and winemaker. Options for online tutorial and online tutorials with meal (no wines) are priced $45 and $175, respectively. Simply contact us and we will provide you further details to confirm your attendance.
October 28, 2020
5:30 - 7:00 pm
Via Zoom
01 / 02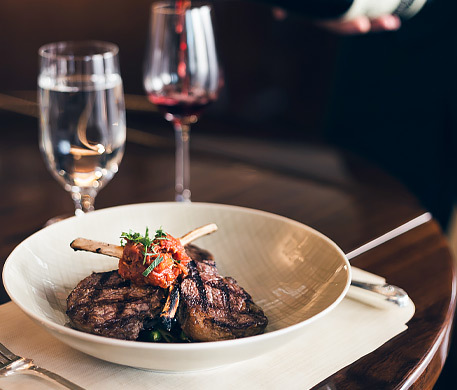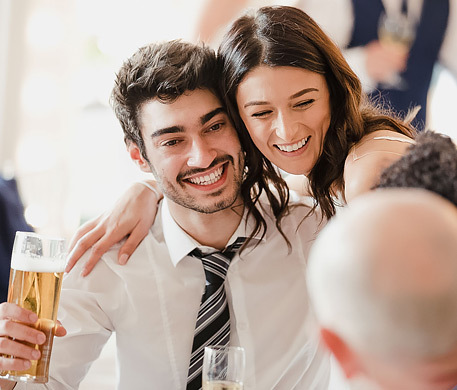 Events & Holidays
Graduations
Your student has done more hard work this year than any year; for patience is a wonderful virtue and it was mastered at your home this spring. Treat your stellar student to a Perrine gift card for drinks and dining anytime.
02 / 02
Private Dining
Rotunda
75 guests standing; 40 guests seated
With its trompe l'oeil murals and soaring frescoed ceiling, the Rotunda is quite possibly NYC's most stunning setting.
Reserve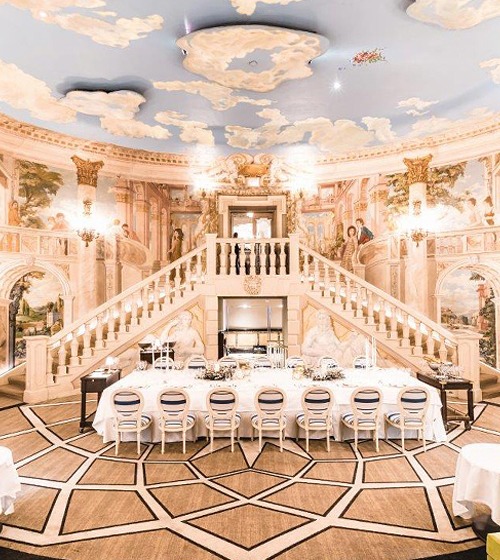 01 / 03
Private Dining
Perrine - Full Dining Room
130 standing; 85 seated
Showcasing the works of local artists, our intimate restaurant near Central Park is a delightfully artful setting for a private lunch or dinner.
Reserve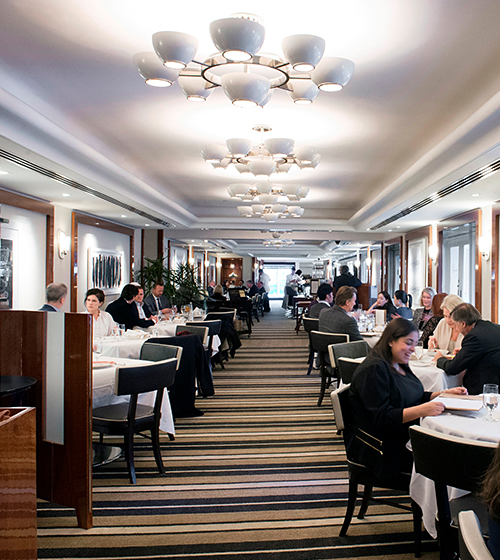 02 / 03
Private Dining
Perrine (back half)
80 standing; 65 seated
At your next party, dine at Perrine for the stunning view you could only get from our Central Park restaurant. The dining room can be segmented for smaller parties.
Reserve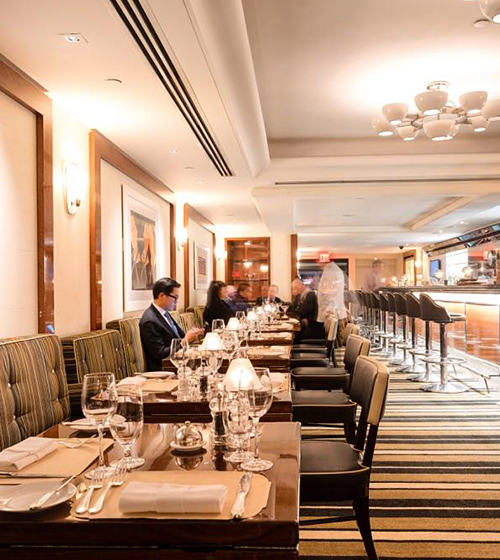 03 / 03
Farm Fresh Sustainability
At Perrine, we're dedicated to keeping all menus seasonal and reducing our carbon footprint by sourcing the best local and regional ingredients. Nearly half of Perrine's food products come from the tri-state area, Pennsylvania, Vermont, and Massachusetts. At this NYC farm-to-table bistro, we proudly support artisanal and local growers, in addition to working with sustainable food programs and vendors.
Reviews we Love
"Nourriture Délicieuse. Ambience is quiet yet warm and interactive"
Ron C., Yelp reviewer
"As of now, my favorite hotel restaurant."
Kathryn H., Yelp reviewer
"The most upscale and friendly neighbors you've ever had."
Jeanne P., Yelp reviewer
The Team
Ashfer Biju
Executive Chef
Ashfer Biju brings a worldly vision inspired by regional ingredients to Perrine. He has designed a refreshing balance of innovative creations and classics representative of beloved dishes from The Pierre's vintage menus.
Raised in a family of restaurateurs near Kerala, India, Chef Ashfer grew up with a passion for seafood. After earning his hospitality degree in India, he found his burgeoning career taking him all over the globe—from the Culinary Institute of America to kitchens in Napa Valley, the Maldives, Jean-Georges in London, and throughout Southeast Asia.
In addition to Perrine, Chef Ashfer oversees The Rotunda, Two E Bar & Lounge and special events in The Pierre's legendary function space. He manages a team of 50 cooks and seven sous chefs that, during the busy season, serve up to 5,000 people per day.
Michael Romano
Executive Pastry Chef
Executive Pastry Chef Michael Romano has a rich background in pastry arts that includes overseeing the dessert programs for several of the largest restaurants and hotels on Long Island.
Chef Michael comes to The Pierre after successfully running his own specialty coffee shop, the popular QWNS Café in Astoria. After receiving his degree in baking and pastry arts, he began working for some of the top restaurants, hotels, and pastry shops on Long Island. In 2012, Chef Michael competed against pastry chefs from around the country to win the Food Network's Sweet Genius. He also taught pastry classes while overseeing the dessert program for the Anthony Scotto Restaurant Group at four of its locations. Upon leaving the restaurant group, Chef Michael started his own consultancy, helping restaurants reach their full potential with a delicate balance of pastry and savory items.
Meaghan Levy
Associate Director of Restaurants
Meaghan Levy brings over a decade of experience to her role as Associate Director of Restaurants. Prior to joining The Pierre, she was Beverage Director for HGU New York and Head Bartender for the James Beard Award-winning restaurant Batard.
Meaghan began her professional journey learning about wine list development with acclaimed Tribeca Grill Wine Director David Gordon, an experience that inspired her to pursue a career in the industry. Her signature cocktails have been featured in Bloomberg, Delta SKY, GQ, Men's Health and Whiskey Advocate, as well as on Open Table. Highly regarded for her knowledge of the wine and spirits industry, Meaghan has also been quoted in Forbes magazine and recently appeared as a panelist at Beluga Vodka's "Modern Luxury: The View From The Bar" seminar for Tales of The Cocktail in New Orleans.
We'd Love to Stay in Touch